Testimonials & Accreditations
Simpson Builders has worked with a variety of private, public sector and charitable organisations over the years, including the National Trust for Scotland, Albyn Housing Society and The Highland Council. We have been rewarded and recognised for much of its work and the high quality of project delivery is evident in the accreditations and awards the company has under our belt.
Ensuring the team are able to progress within their careers and have the most up to date training is important to Simpson Builders so we support employees with training at all stages from apprenticeships to senior management.
We are proud to be a Living Wage Employer and accredited with Considerate Constructors membership. We work in partnership with SPW on training – CITB/HCTG.
What our clients have to say
Don't take our word for it; here is what some of our clients have had to say!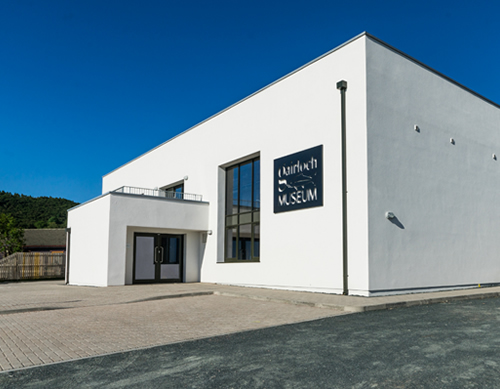 Gairloch Museum
We are pleased to acknowledge the very good quality of the work completed by Simpson Builders Ltd in the conversion of the old AAOR building to create the award winning Gairloch Museum. It was a challenging contract with unique problems requiring robust site management and innovative solutions. Simpson Builders dealt with these issues effectively and achieved a very successful outcome.
Gairloch & District Heritage Co. Ltd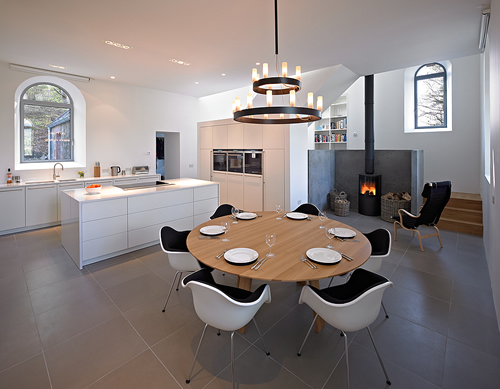 Old Stone Church
Simpson Builders completed a difficult but careful conversion of an old stone church in the Highlands into a modern house. We are delighted with the final result. Can we recommend Simpson Builders and would we use them again? Yes, certainly we would.
Paul & Yvonne Monks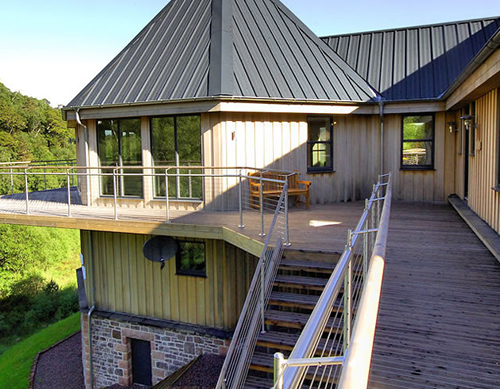 New Build
Gordon and his team have done a fantastic job with the house including excellent management of the budget and schedule. The Simpson Builders team were courteous and professional throughout the project and they worked continually through a typical Highland winter. The quality of build, fit and finish is exemplary and the house stands as a testament to the high standards set by the company. I have no hesitation in recommending Simpson Builders to anyone considering a Highland building project."
Professor Gordon Murray, Gordon Murray Design Limited
"We decided as the family had extended to then extend our house. We were looking for a builder whom we could work together with as we have 3 boys under the age of 3. We chose Simpson Builders and they were absolutely fantastic. It took the stress out of the whole build. Gordon and his team were very polite, efficient and worked in all weathers. The job was completed in good time and to a very high standard. They were also very understanding with the children and took time to be friends with them, which encouraged the eldest who may even decide to become a builder when he is older.We would certainly recommend them for any job without hesitation."
Susan & Ewan Cameron, Craggie
"Gordon and his team took over our house build after we had been badly let down by another builder. What a refreshing change. Work carried out to time through a very bad winter in a rural location was not easy. We have been impressed with the care and attention which Simpson Builders brought to the build in order to achieve a high quality finish throughout. Easy to work with and always responsive, it was a pleasure to deal with Simpson Builders and we would strongly recommend them to anyone looking for a reliable building contractor providing high quality workmanship."
Ronnie & Rhoann Bisset, Tomatin
"We cannot praise Simpson Builders highly enough. They took an immense amount of care in the detailing of our property, in particular the ceiling, it wasn't an easy task at all. It was a complicated installation, beautifully executed."
Scott Steedman
No project too small or too large, the team at Simpson Builders is happy to discuss your project with them, so please get in touch to see how we can help you.